Pizza Power
Have you contemplated the power of pizza?
I'm not talking about the robust declarations of definitive bests:
Crust―thick, thin, deep dish, white, sourdough, whole grain….
Shape―round, square, avant garde….
Sauces―tomato sauce, pesto, oil….
Cheeses and toppings―don't get me started!
Who's got the best―Chicago, New York, San Francisco, Naples, Sidney, Mumbai….?
Fingers or fork?
Folded or flat?
I am referring to underlying dimensions of pizza's power.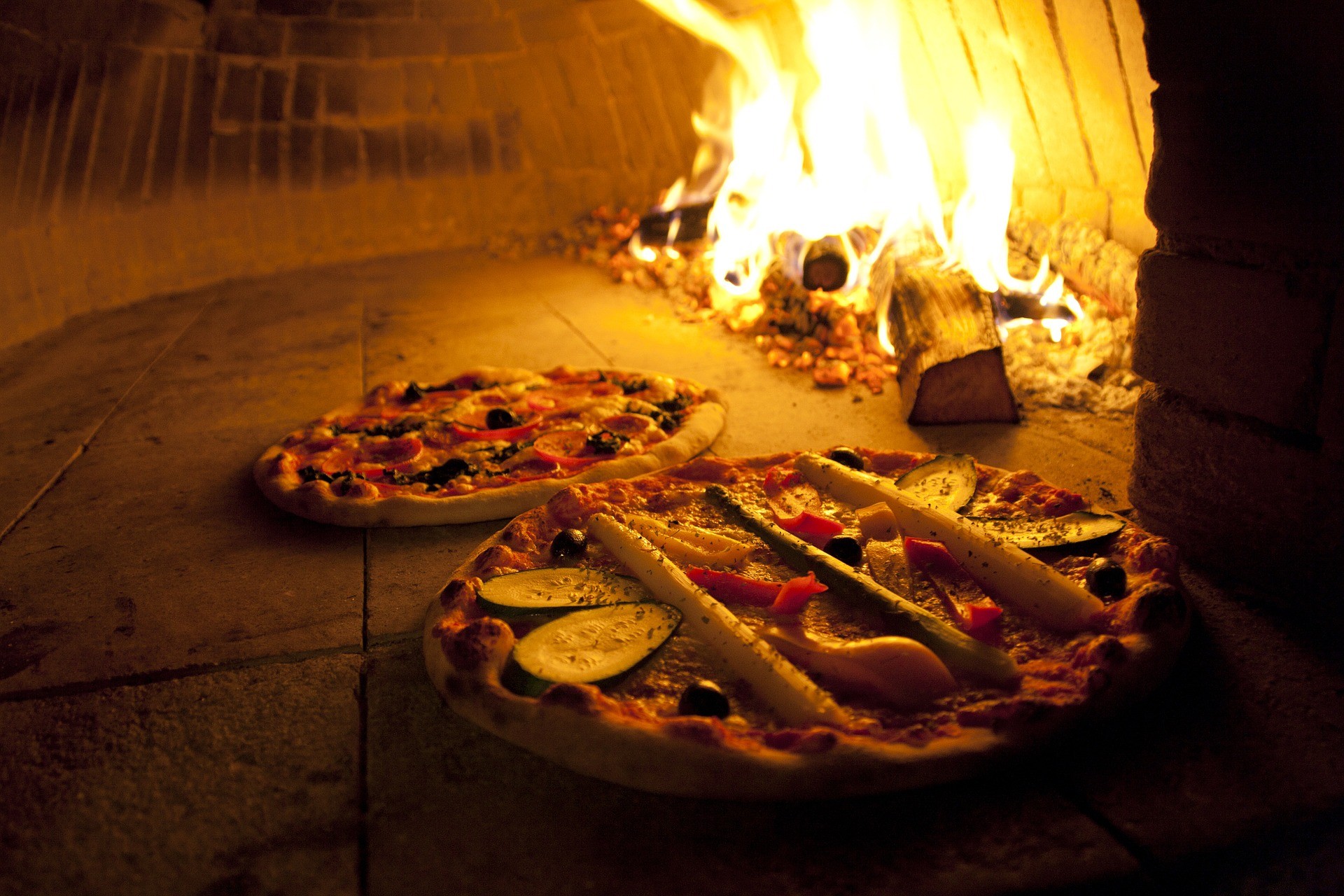 Pizza draws people together.
Announcing, "Pizza's here!" is like ringing a really loud bell. Folks from everywhere come running.
Have your ever noticed how company meetings are well attended when there's pizza? Back in the day in the U.S. Air Force, I learned help with moving was guaranteed with a pizza party. Even for the picky eaters, there's always a chance there'll be a slice.
Pizza doesn't discriminate.
As a people, we pizza eaters happily and hungrily cross every divide in society to get that slice. We share our favorites with others. We brag which is truly the best and where to get it. Some may share my spousal-unit's favorite of traditional pepperoni and cheese pizza, go for the veggies, or stand among the adventurous. There are gluten-free'ers and ones who have to watch our cheeses. One thing's for sure, we all love our pizza.
Pizza encourages individual choice.
In my novel, pizza makes many appearances. When it comes to pizza night at Anderson Lighthouse, pizza is all about choice. Maria Elena transforms the kitchen worktable and teaches the art of pizza building. She first provides a foundation of crust. Characters move around the worktable choosing sauces, the pre- and post-bake toppings, and condiments. (Red pepper flakes, anyone?)
Maria Elena's pizza-building station comes from a personal life lesson. Many years ago, my friend Sarah taught me that choice matters. "Choose your slice," she said. Sarah expected me to look at the whole pizza and pick the one I wanted. Up until then I was a default slice eater. She taught me I had choice in life in that one single exercise. Now that's pizza power!
There's healing power in pizza.
In later chapters, a daring mission is happily and successfully completed. Pizza creates a spontaneous celebration. Rescuers elicit shy smiles from the rescued as they come together over pizza pie.
In real life, pizza was delivered as I wrote last week's blog post. The arrival of pizza boxes signified the near end to several difficult days. Their slices represented normalcy. Real or imagined (is there a difference?), they provided emotional solace. The pizzas were lukewarm and Super Spouse's choice of red sauce tasted better than my pesto. It didn't matter. Pizza has that kind of power.
Taking a cue from my character Georgie, I wish you pizza.
_____
New fiction author, Tanya D. Dawson, has written a story for the young adult in all of us. Her pending novel, Andersen Light: A Mystic Creek Novel [working title], brightens the sometimes dark world of YA and delivers the angst and the weird in this inspiring becoming-who-you-are adventure of mystery, intrigue, and mysticism grounded in today's world. While Andersen Light: A Mystic Creek Novel is primarily set on the West Coast, Tanya lives and works in the American Southwest.
https://tanyaddawson.com/wp-content/uploads/2018/01/pizza-744405_1920.jpg
1280
1920
Tanya Dawson
Tanya Dawson
2018-01-29 15:27:52
2018-01-30 08:13:29
Pizza Power