Tanya D Dawson
In every chapter of Andersen Light: A Meta-Normal Novel, you will find either Georgie Jones or Luther Andersen, and both in most chapters. This novel has two points of view (POV). We see this world we share with Georgie and Luther through their eyes, and from their individual perspectives. (We may remember POV from our English or grammar class.) More than getting to know them through what they say in conversations with each other or other characters, we get to be inside their minds and hearts.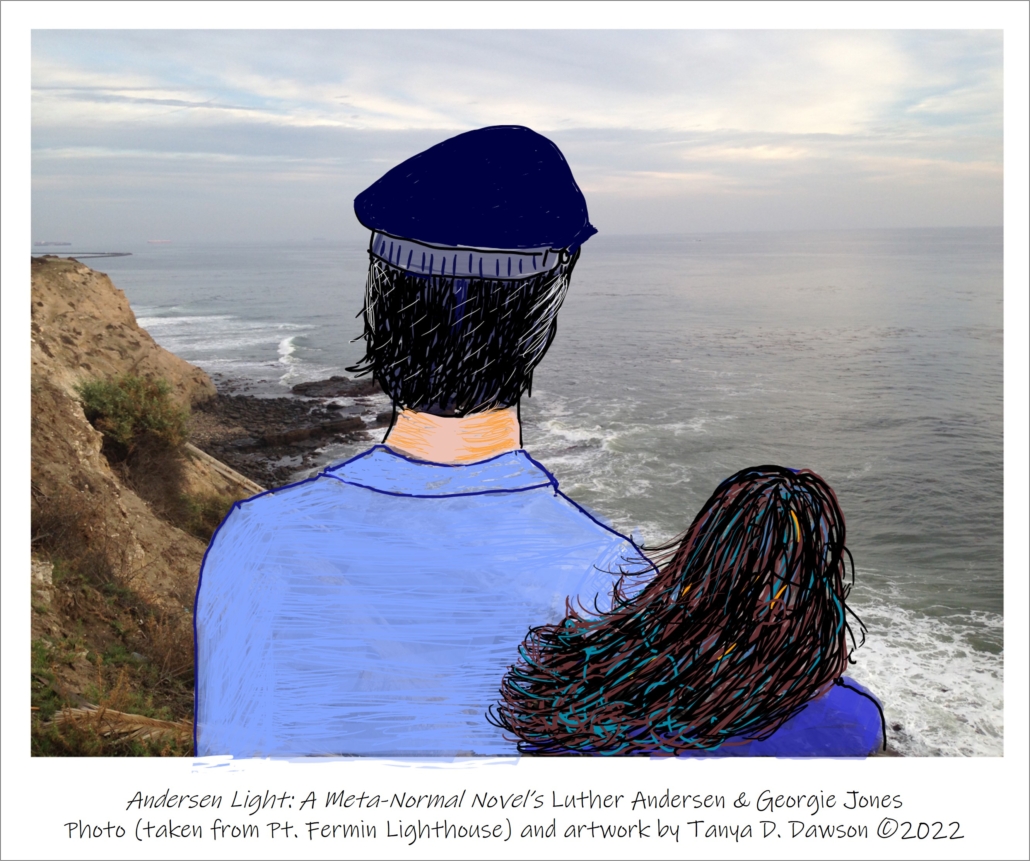 Loads of amazing young adult books are written in first person, or the "I" perspective, another nugget from English class. Andersen Light is written in third person like some of the (also amazing) books by several of my favorite authors (Cassandra Clare, C.C. Hunter, J.K. Rowling, Martha Grimes, Robert Galbraith). I like the way writing in third person allows me to negotiate transitions between the "voices" and points of view of Luther and Georgie, especially when they are in the same scene (as they often are).
Two points of view provide a rich contrast between teenager Georgie and Luther, an adult of an undeclared age. This allows us to see multiple behind-the-scenes activities in each character's life, like what Luther is up to with Maria Elena or Chief Ganzhorn, and when Georgie interacts with her dad or deals with the Black Jacket Man.
Enjoy Andersen Light, get to the know the entire cast of characters, and experience the world through the very different perspectives of Georgie Jones and Luther Andersen.
P.S. Thanks you Ms. Pickens, Nevada High School English teacher and year book advisor, for watching over us all.
---
Share Andersen Light: A Meta-Normal Novel with a friend and/or family member!
---
My email newsletter is coming soon, something I will send out on occasion. (Be sure to sign up on the Let's Connect page here on the website.) I have named it the Mystic Creek Clarion as a nod back to Andersen Light. Meanwhile, cheers (as I hold up my mug of Darjeeling)!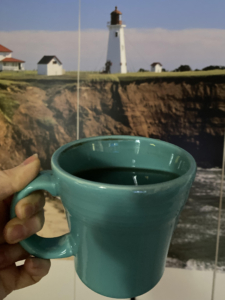 https://tanyaddawson.com/wp-content/uploads/2022/02/Luther-and-Georgie-sketch-apple-pencil-for-blog-scaled.jpg
2140
2560
Tanya Dawson
Tanya Dawson
2022-02-12 14:53:44
2022-02-14 08:50:34
From Their Perspectives