In this coming-of-age, becoming-who-you are novel,
a bullying incident catapults a young girl into a fantastical new world…
Fourteen and a half-year-old Georgie Ray Jones rockets beyond the tattered remnants of her self-confidence to save her siblings from an innuendo-charged family life and the stepdad she's dubbed Jackass.
Now living in Mystic Creek, Oregon with her dad, Georgie discovers her life as she once knew it will change forever. After her friend Shawn is pummeled by a dodgeball thrown by a bully, Georgie intervenes, only to send the bully flying across the schoolyard.
Reeling with shock and worry, but fueled by a wildfire of inner metamorphosis, she searches for answers, yet it is family friend Luther Andersen—lighthouse keeper, mystic, and professor—who explains she is meta-normal.
This is the day Luther's been waiting for.
Welcome to the world of Andersen Light and Mystic Creek!
"Tanya Dawson introduces readers to a diverse, empowering cast of characters in this sparkling debut. Andersen Light is a brand new talent in the YA scene." — USA Today Bestselling Author, S.E. Babin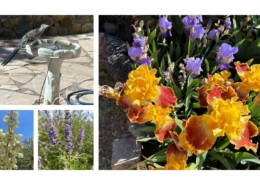 Tanya D Dawson
https://tanyaddawson.com/wp-content/uploads/2023/06/Spring-Summer-Swirl-Flowers-Road-Runner.jpg
720
1280
Bryan Sullivan
Bryan Sullivan
2023-06-17 13:40:56
2023-06-17 13:40:57
Spring Summer Swirl