Tanya D Dawson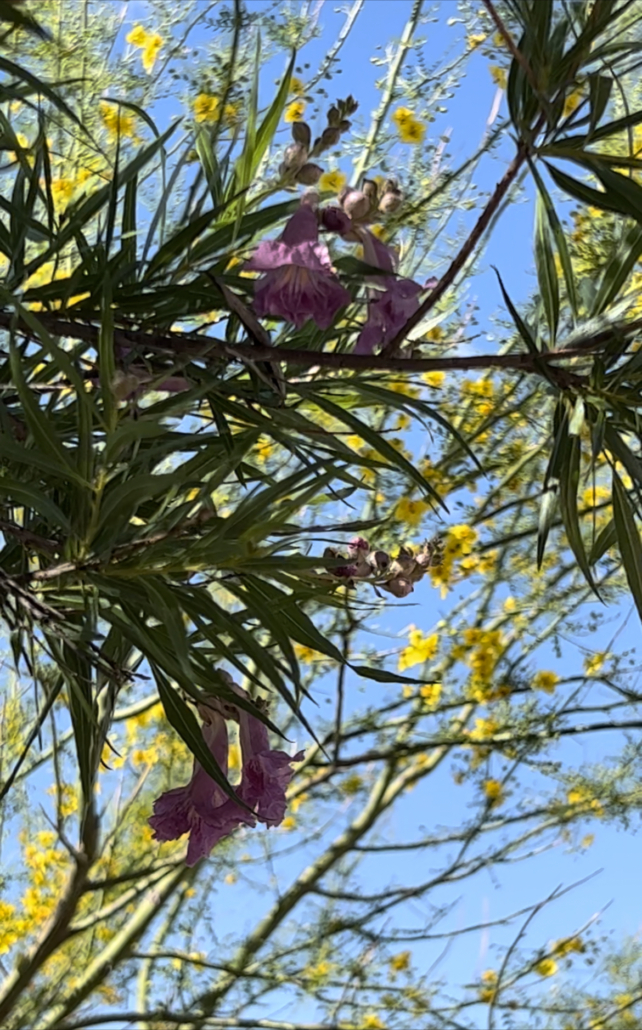 Spring speeds toward summer solstice like a jackrabbit on a singular mission, leaving behind memories of bold iris displays and teasing spurts of rain. A witness, I've listened to bird songs, reveled in wonderful fragrances of spring flowers, and marveled at the bees buzzing about the little yellow flowers of my palo verde tree and pink blooms of desert willows. Yet, spring has raced by me in a flash, perhaps because I have been more of an observer.
Today spring clings to the trees, yuccas, and creosotes in sparse blossoms as temperatures rise. They make way for hardier desert plants and acclimated wildflowers as summer looms just beyond Father's Day.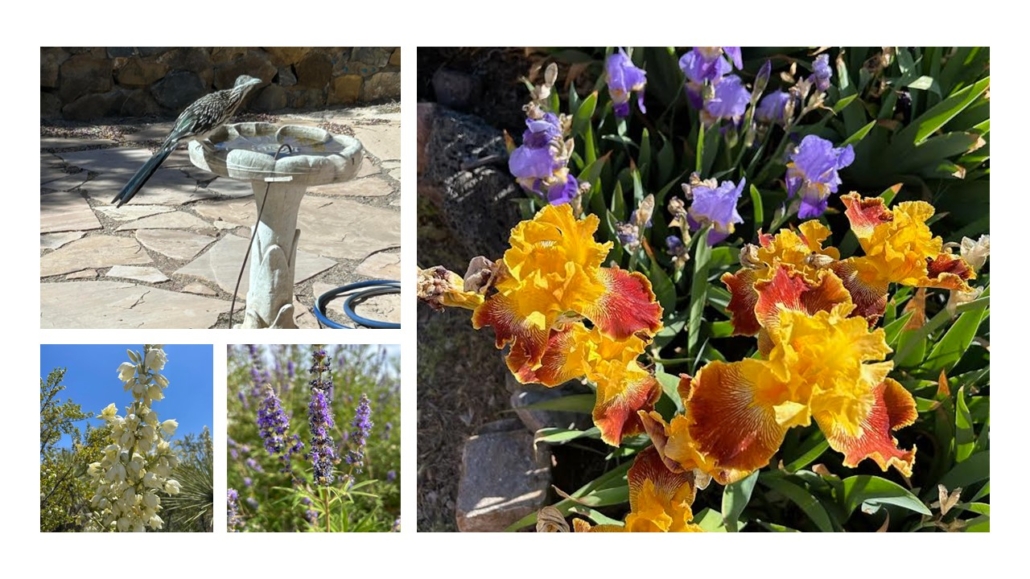 I trust you receive this beacon, a message from me to you: "Hi. It's been awhile. I've missed you. Let's catch up."
Drop a line, message direct, call or text, or ship a telepathic missive over the hot, thin etheric airwaves of summer—to a friend, a relative (especially one who is also a friend), or me.
May the joys of summer hunt you down and hug you until you giggle with delight!
Meanwhile, I'll be working toward getting us a wonderful audio book of Andersen Light: A Meta-Normal Novel, writing more of Andersen Light's Book 2, sprucing this website (in cahoots with wizardly webmaster, Mr. Bryan Sullivan), and doing those doings I do behind the scenes to bring the bright YA fantasy of Andersen Light: A Meta-Normal Novel into readers' hands.
Thank you, current and new readers. Thank you for reading, writing reviews and sharing Andersen Light with your friends and family. You're the best!
---
Learn more about TanyaDDawson.com and get to the know the entire cast of characters.
---
Gift the eBook or physical, hand-holdable paper version of Andersen Light: A Meta-Normal Novel share with a friend and family member!
---
I am going to email people. Sign up on the Let's Connect page and get exclusive content, plus hints and reveals about Book 2.
Learn more about Lighthouse History and Preservation!
https://tanyaddawson.com/wp-content/uploads/2023/06/Spring-Summer-Swirl-Flowers-Road-Runner.jpg
720
1280
Bryan Sullivan
Bryan Sullivan
2023-06-17 13:40:56
2023-06-17 13:40:57
Spring Summer Swirl