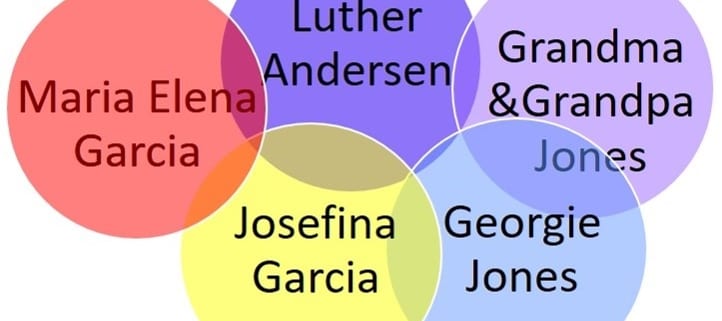 Tanya D Dawson
What close connections pull fictional characters Georgie Jones and Luther Andersen together, aside from the little matter of a prophecy?
Grandma and Grandpa Jones
Luther is a lighthouse keeper, professor, and Georgie's eventual mentor. He's also a long-time family friend. A man of indeterminate age, Luther knew Grandma Jones's aunt Betty before Grandma was even born. Back then Betty dated Thomas Nelson, best friend of Luther's brother, Charles.
[Nelson Close Connections Trivia: Thomas and Betty married after the war. Thomas taught Georgie's dad to play guitar, which launched Will Jones's musical career. Thomas and Betty had Carl, who works alongside Luther and Maria Elena (Josefina's mom) at the Andersen Light: A Mystic Creek Novel estate. CJ, a.k.a. Carl Junior, plays rhythm guitar in Will Jones's band.]
Josefina Garcia
Josefina is the first kid to befriend Georgie in Mystic Creek. Now she's Georgie's BFF. How's that for close connections? But wait for it. Josefina's mom, Maria Elena, works with Luther at Andersen Light: A Mystic Creek Novel, as did generations of her family.
[Luther and Maria Elena History: Luther and Maria Elena are friends from way back. Luther had already been back to the lighthouse for some time after college when Maria Elena returned to Mystic Creek. She'd been to college, married, had two children, and was a newly grieving widow. Luther's mother, ever insightful, employed Maria Elena at Andersen Light: A Mystic Creek Novel. Luther and Maria Elena have worked together since. Is there more to their relationship?]
Josefina introduced Georgie to Shawn Green the very first day on the bus. Shawn has been Josefina's best friend since grade school. Now the three are BFFs.
[The Green Connection:  You'll find even interesting connections between the Greens, Andersen Light: A Mystic Creek Novel and the Joneses in the book.]
I look forward to hearing how you connect with the characters in my upcoming novel. Until then, please subscribe for more on my characters and "lessons learning," and check in on social media!
---
Fiction writer and author, Tanya D. Dawson, has written a story for the young adult in all of us. Her pending novel, Andersen Light: A Mystic Creek Novel [working title], is an atypical coming of age tale set in our everyday reality alongside an unknown world of extraordinary others. This becoming-who-you-are adventure breathes fresh air and light into the often dark and apocalyptic world of YA fiction, without giving up the angst or the weird. While Andersen Light: A Mystic Creek Novel is primarily set on the North'ish West Coast, Tanya lives and works in the American Southwest.
https://tanyaddawson.com/wp-content/uploads/2018/07/georgie-how-she-knows-luther.jpg
470
722
Tanya Dawson
Tanya Dawson
2018-07-03 09:47:57
2018-07-03 10:03:45
Close Connections