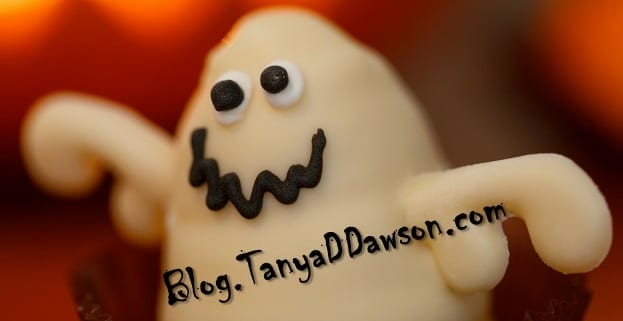 Blog.TanyaDDawson.com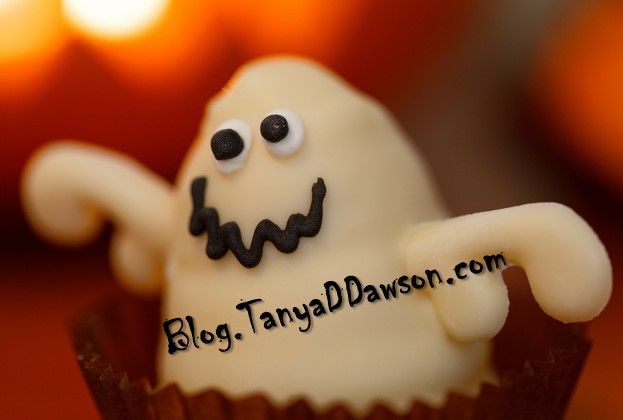 Halloween plays a huge role in my upcoming novel, Andersen Light: A Mystic Creek Novel. There's a big to-do at the lighthouse, at the high school (even the "teachers dressed to reflect their class subjects"), and many nighttime parties are in the works. Oh yeah, and something else happens Halloween night, but never mind about that now.
First, there is the school day to get through, which includes lunch. What the heck is being served in the cafeteria? Here is an excerpt from the novel:
"The cafeteria lunch was like an autopsy. Body parts floating in blood were meatloaf forms in tomato sauce. Dinner rolls were shaped like bones. Eyeballs peered up from a nest of worms, but a closer look revealed mini mozzarella balls with olives for pupils in a bed of buttered spaghetti. Carved watermelon, cantaloupe, and pears masqueraded as tongues, lips, and ears suspended in green gelatin. Stainless steel bins of cat litter complete with deposits were crumbled cake with Tootsie Rolls. Georgie inadvertently stuck a finger in the red jelly heart of a shortbread cookie corpse. Obviously she had to bite its head off."
What creepy or spooky food are you planning this year?
Fiction writer and author, Tanya D. Dawson, has written a story for the young adult in all of us. Her pending novel, Andersen Light: A Mystic Creek Novel [working title], is an atypical tale set in our everyday reality alongside an unknown world of extraordinary others. This becoming-who-you-are adventure breathes fresh air and light into the world of YA fiction, without giving up the angst or the weird. While Andersen Light is primarily set the fictional town of Mystic Creek, Oregon, Tanya lives and works in the American Southwest.
https://tanyaddawson.com/wp-content/uploads/2019/10/halloween-ghost-candy-sweet-316375_1280-with-tdd-blog-url.jpg
420
623
Tanya Dawson
Tanya Dawson
2019-10-16 15:21:40
2019-10-16 15:21:42
Cafeteria Halloween Food