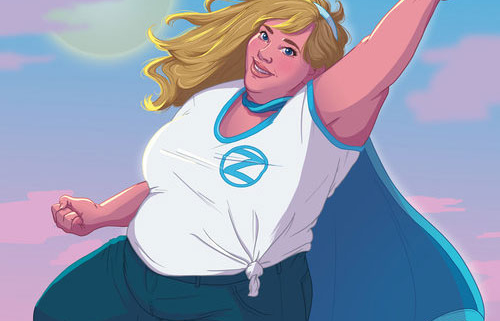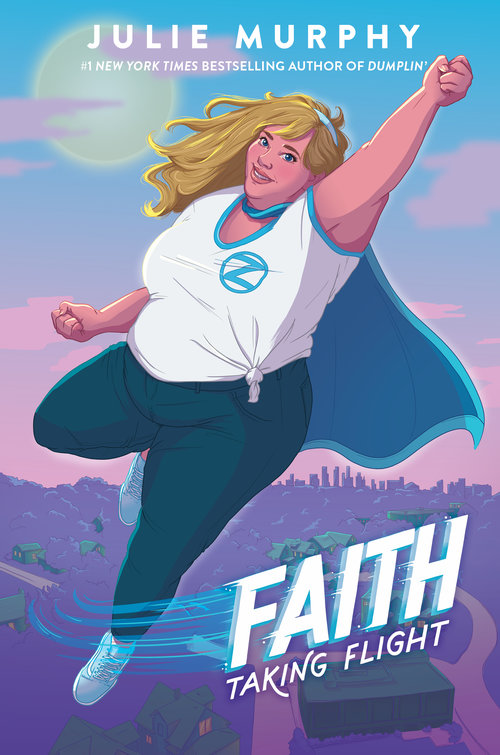 I recently read a young adult novel called Faith: Taking Flight by Julie Murphy. I found it in a book review (where, I wish I could remember so that I could credit and thank the reviewer). I like Murphy's character Faith Hubert, a plus-sized superhero, and was very pleased to learn this book is the first of two. If you follow me on Facebook then you know I liked Faith: Taking Flight enough to post about it twice.
Faith is a teenager who loves her grandmother (with whom she also lives), is a good friend, cares about school and the animals at the shelter where she volunteers after school, and she's also a very good sleuth. P.S., she has more than one secret identity.
Faith: Taking Flight is based on Valient Entertainment comics with Superhero Faith Hubert a.k.a., Zephyr, which I now plan to read devour also.
When I first started reading Faith: Taking Flight, I didn't know Julie Murphy was the author of Dumplin', also a Netflix feature film starring Jennifer Aniston, Danielle Macdonald, and Dove Cameron, as well as a soundtrack from Dolly Parton― which I both watched and loved. Bonus!
I am not getting paid to endorse this book, my first "Recommended Read" from this blog. I just like it. Enjoy!
____________________________________________________________________
Fiction writer and author, Tanya D. Dawson, has written a story for the young adult in all of us. Her pending novel, Andersen Light: A Mystic Creek Novel [working title], is an atypical tale set in our everyday reality alongside an unknown world of extraordinary others. This becoming-who-you-are adventure breathes fresh air and light into the world of YA fiction, without giving up the angst or the weird. While Andersen Light is primarily set the fictional town of Mystic Creek, Oregon, Tanya lives and works in the American Southwest.
https://tanyaddawson.com/wp-content/uploads/2020/08/Faith-Taking-Flight-FI.jpg
361
500
Tanya Dawson
Tanya Dawson
2020-08-23 12:15:18
2020-08-25 11:25:34
Recommended Read―Faith: Taking Flight by Julie Murphy